Dr. Natalie P.Byfield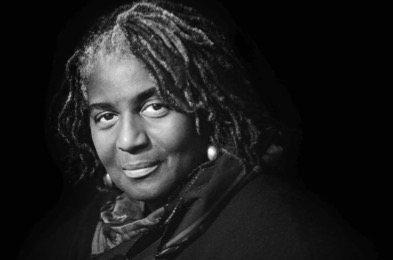 Dr. Natalie Byfield is an associate professor in the Department of Sociology and Anthropology at St. John's University in Queens. She is a cultural sociologist whose scholarship is interdisciplinary. She has taught in the fields of sociology, criminology, media studies, and journalism. Her overall research is broadly concerned with hegemony, specifically the construction and reproduction of inequalities in the modern western world and the social justice response to them. Her work centers the subjugation of blackness in her examinations of oppression and inequalities under capitalism. It also explores the resistance that counters that subjugation. The components of society that she primarily explore are language, media systems, technologies, and research methodologies; and she writes about the reproduction of inequalities in institutions related to policing, journalism, the social sciences, and higher education.

Dr. Byfield has served as a visiting research fellow at the Research and Evaluation Center of John Jay College of Criminal Justice and was a 2011 recipient of the Carla B. Howery Teaching Enhancement Grant awarded by the American Sociological Association. She is also a past recipient of a Charles H. Revson Fellowship at Columbia University and a National Science Foundation Fellowship. She spent close to a decade working as a journalist in New York City. Her work has appeared in
HuffPost
, the New York
Daily News
,
Time Magazine
,
The American Lawyer, New York Law Journal
, and
New York Woman
. She is the author of
Savage Portrayals: Race, Media & the Central Park Jogger Story
, published by Temple University Press (2014). Her current book project is titled: Minority Report: Place, Race, and State Surveillance in New York City.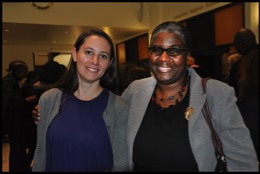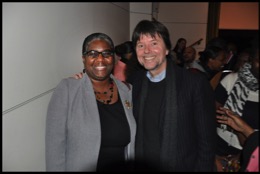 Natalie Byfield with filmmakers Sarah and Ken Burns at the
Schomberg Center for Research in Black Culture.